Last night I took a trip to London's embankment to support our beloved industry. I stood side by side with sound techs, planners, caterers, musicians, and many other eventprofs with red lights in our hands.
The event aimed to draw attention to the industry which was the first to stop and will be the last to resume. As a team, we are not encouraging large scale events to return when it is not safe to do so, but we are asking the government to support our army of freelancers and businesses through this crisis.
The display was emotional. Standing amongst over 3,500 of our colleagues as 719 venues lit up in support was a sight we will probably never see again. A sea of bright red lights lining the river cannot be ignored.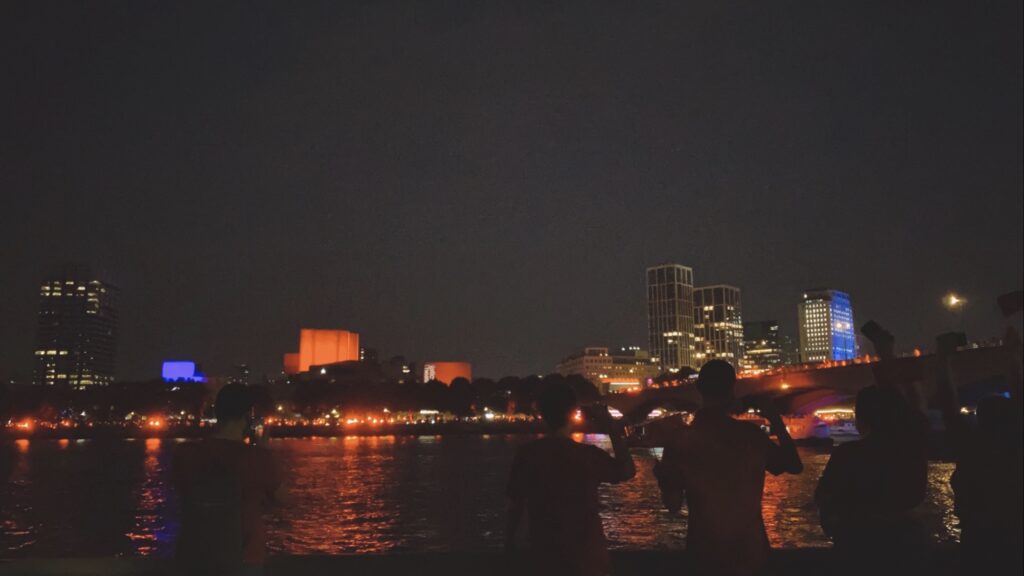 Events provide more than just a great place to meet colleagues, or dance to live music or watch your favourite sport. The industry offers a phenomenal number of jobs. Of course, there are the jobs everyone thinks of, such as planners, production companies, caterers. But what about the lighting techs, sound engineers, graphic designers, set designers, farmers, sommeliers, dry cleaners, hire companies, waiters, taxi companies, the shops on the corner of our favourite venues, the hotels, the cleaners, the security, wholesalers, the flower growers, carpenters… need I go on?
These are the people who make events. One does not work without the other. But this is the harsh reality of the impact of COVID-19 on our world, our livelihoods, and our passions.
Like all storms, this too shall pass, but our industry is in a worrying state of disrepair. As a business owner, I'm concerned about how many more of my peers will lose their jobs, and how detrimental the long term damage to an industry I love so much will be.
We make events was a brilliant start to raising awareness. We're all so excited for the days when we can return to live events, but for now we stand together. And if you've ever enjoyed a glass of wine at a networking reception, or seen your favorite band at Ali Pali, you need to stand too.
We Make Events.
We Are Events.