When the pandemic hit, we just couldn't let events fade away. So we created our event boxes, designed to bring online events to life by providing a fun and engaging experience to your guests.
Each box is curated by our event managers who really know their stuff.
Our boxes provide safe, creative and innovative ways to host awards, conferences, product launches and networking events without being in the same space.
.1
DISCUSS WITH OUR EVENT MANAGERS

Work with our event managers to create your own custom made event box branded to your business or sponsor, suited specifically to your event needs.
.2
Choose your products and delivery

We can tailor your box exactly how you'd tailor an event. You can add, swap or change the contents however you like. From couriers to luxury hand delivery, there are no limits.
.3
send us your guest addresses
We design, create, and ship your box, directly to your guests. We agree the delivery date and make sure every box arrives on time.
.4
we do the rest.
All you need to do is wait for the positive feedback.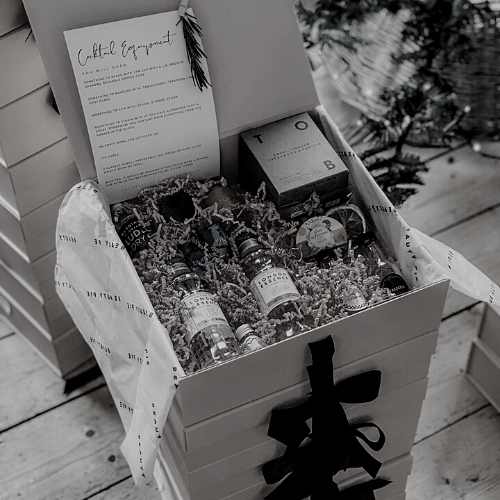 What can you add to your boxes?
Simple, anything! Our team will hunt down the best products to represent your event and your brand. Here are some example of previous contents:
– Cooking kits
– Cocktails
– Educational materials
– Eco products (re-useable cups, straws etc)
– Live entertainment
– Interactivity cards
– Useful tech
– Mindfullness tools
– Delicious bowl foods, meals, grazing boxes and much more from our catering partner Food Show.
The possibilities are endless!
Bring your online events to life.
Would you like a quote? Do you have any questions? Or would you like to stay up to date with information?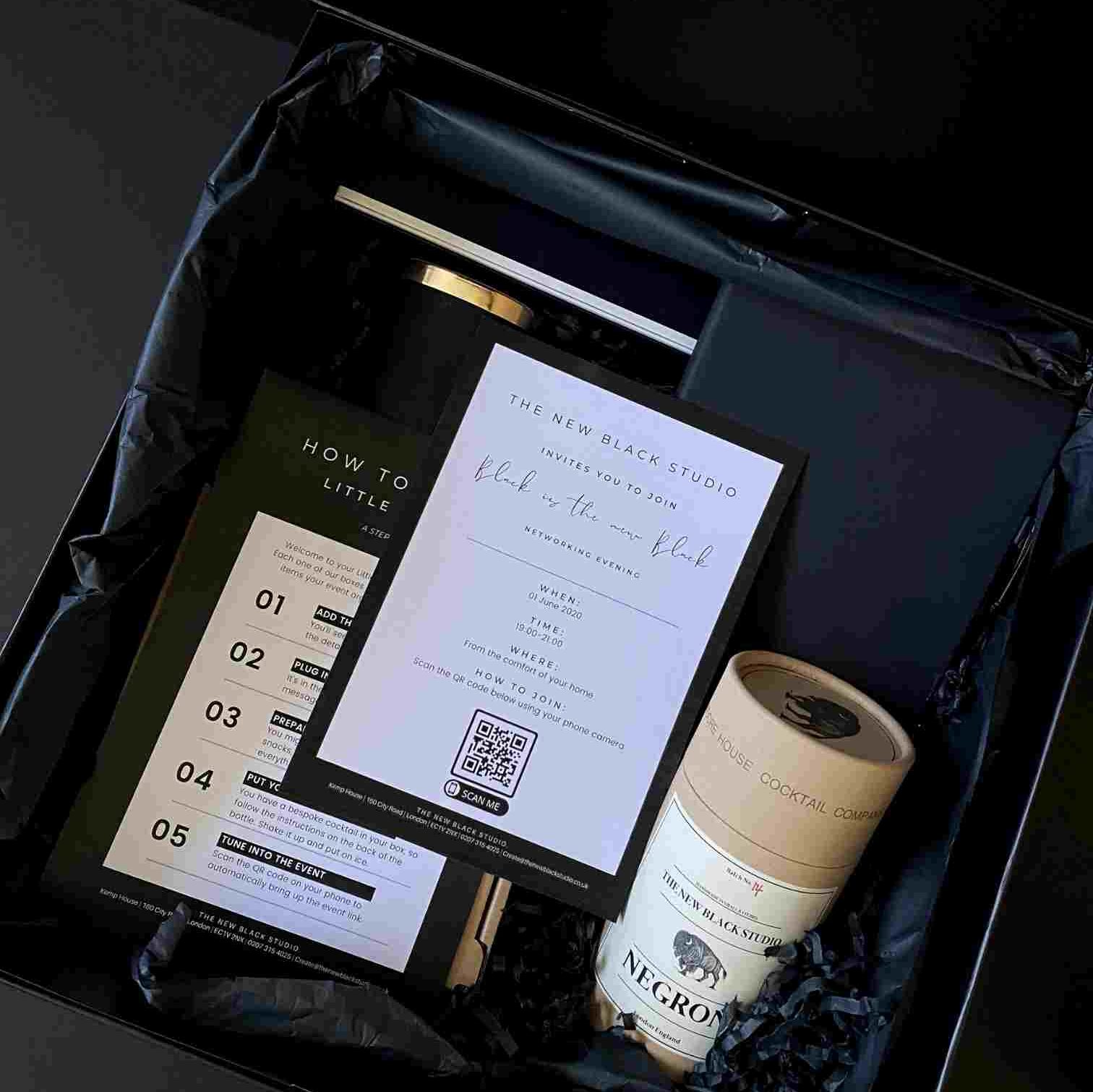 CONFERENCES
Everything you need to host a successful conference from home.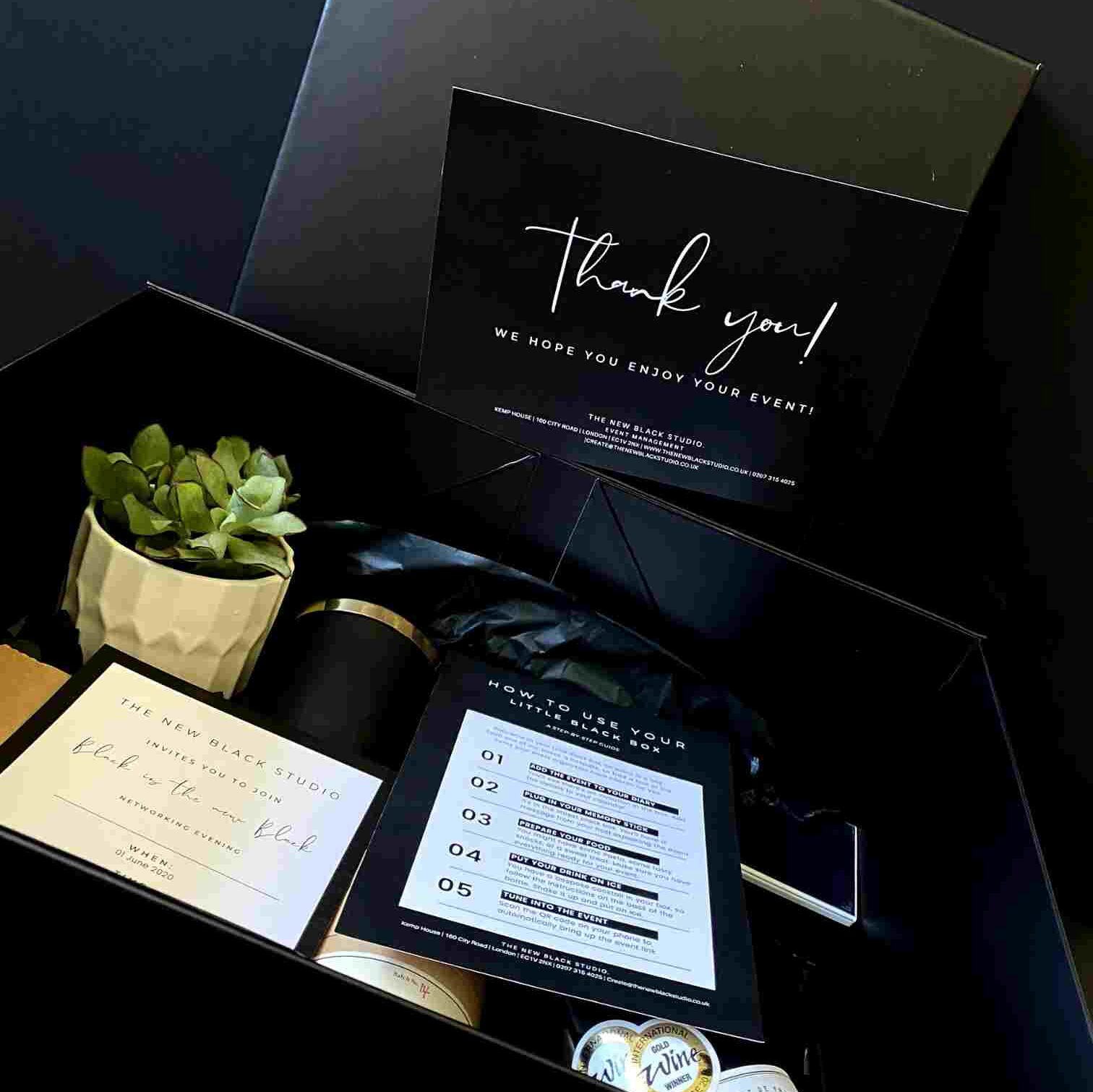 PRODUCT LAUNCHES
Your luxury at home kit to replace a product launch event.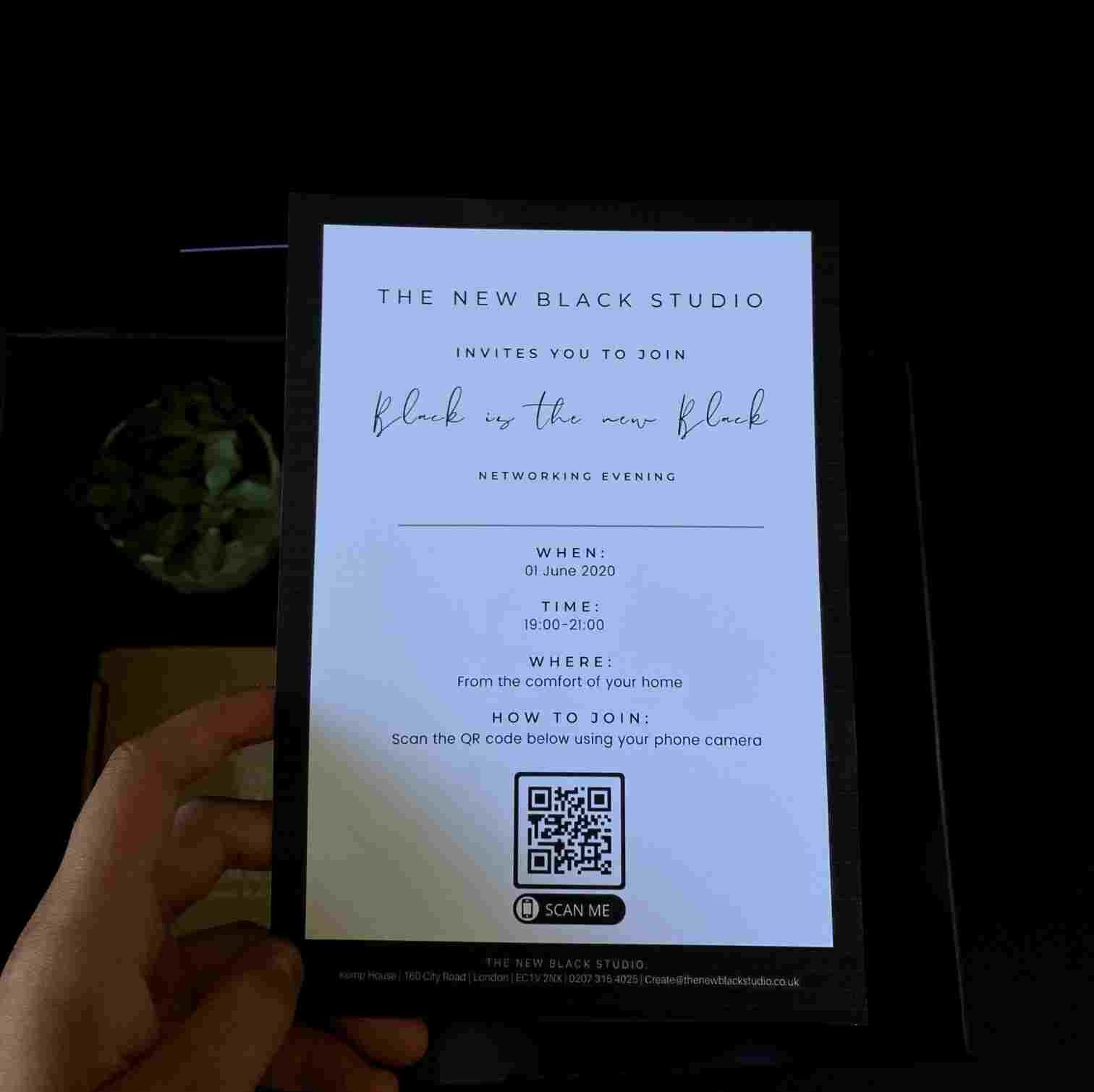 AWARDS
No awards ceremony? No problem. Send your winners a celebration box.
Our company mission is to elevate experiences. When building your box, we'll suggest products which suit your audience.
Completely customised contents to your brand or sponsor.
Work with our event managers to identify the right products for you

Choice of delivery method (including hand delivered, at a distance of course!)

Custom branded box, packaging and thank you card

Help to bridge the gap between live and online events

Complete control of products

Flexible pricing based on contents chosen
Request a event box quote
Bridge the gap between digital and face-to-face events
Fully customisable to your branding, style and personality
Creative, exciting, engaging and an excellent form of networking
Provide a sense of excitement to award winners
Increase brand awareness and collect consumer feedback
Founding, building and nurturing meaningful relationships
Boosting motivation and adding inspiration for your staff and clients
Celebrating product and brand launches in an innovative and original way
Want something to do?
Include interactive and engaging elements to your Little Black Box, from wine tasting and calligraphy classes to educational materials and games. We can include everything you need using QR codes and clever tech.
Thank the NHS
We are giving you the opportunity to donate a 'Rainbow Box' to an NHS worker. 100% of the cost will go into the products included and the creation, and will be sent out directly from our studio.
Include your own "Thank You" note or simply send anonymously.
Why the boxes started
We created the little black boxes to support the event industry during a difficult time.
Many event planners and guests are looking to regain the connection, and enjoyment events would typically provide.
We wanted to support the return of events but safely and responsibly. The Little Black Boxes adhere to all social distancing and protection measures. Safety of our employees and clients is our number one priority.